Home

/

Pro Series 4-in-1 Bucket | Norm Engineering
PRO SERIES 4-IN-1 BUCKETS
---
The Norm Engineering Pro Series 4-in-1 Bucket undoubtedly sets the standard in the world of earthmoving attachments, delivering unparalleled efficiency and performance. With its innovative design, advanced features, and exceptional quality, this bucket is a game-changer for professionals seeking enhanced productivity and reliability.
As an Australian manufacturer, Norm Engineering understands the tough Aussie environment and have built our buckets to withstand its harsh conditions. Backed by over 30 years' experience it is no surprise that the Norm 4-in-1 Bucket remains Australia's first choice in the earthmoving bucket range.
A Tilting Coupler can also be added to your machine to accommodate various Norm Engineering attachments.
SUITED TO
Exclusively available for large compact Track Loaders
SUITABLE FOR
Construction
Agricultural
Demolition
Landscaping
Mining
Material Handling
BENEFITS & FEATURES
---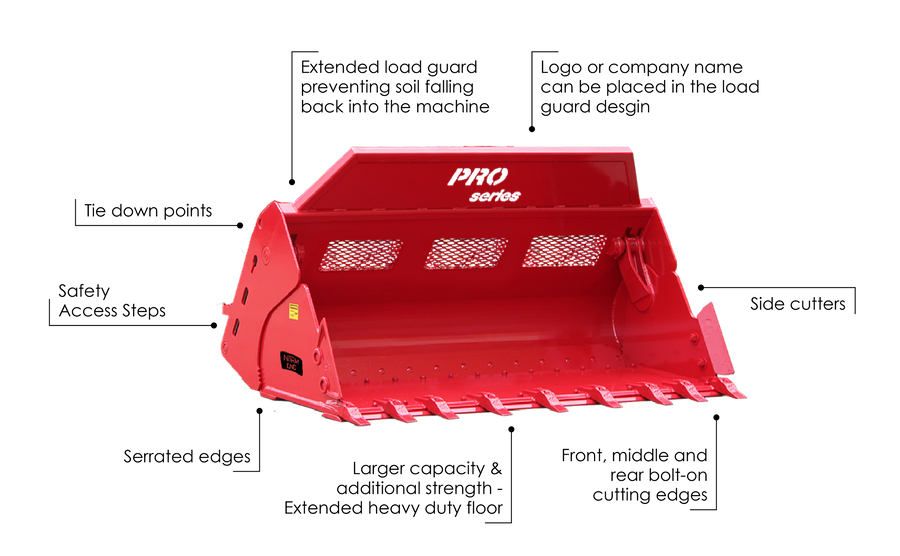 INCLUDED EXTRAS
---

OPTIONAL EXTRAS
---